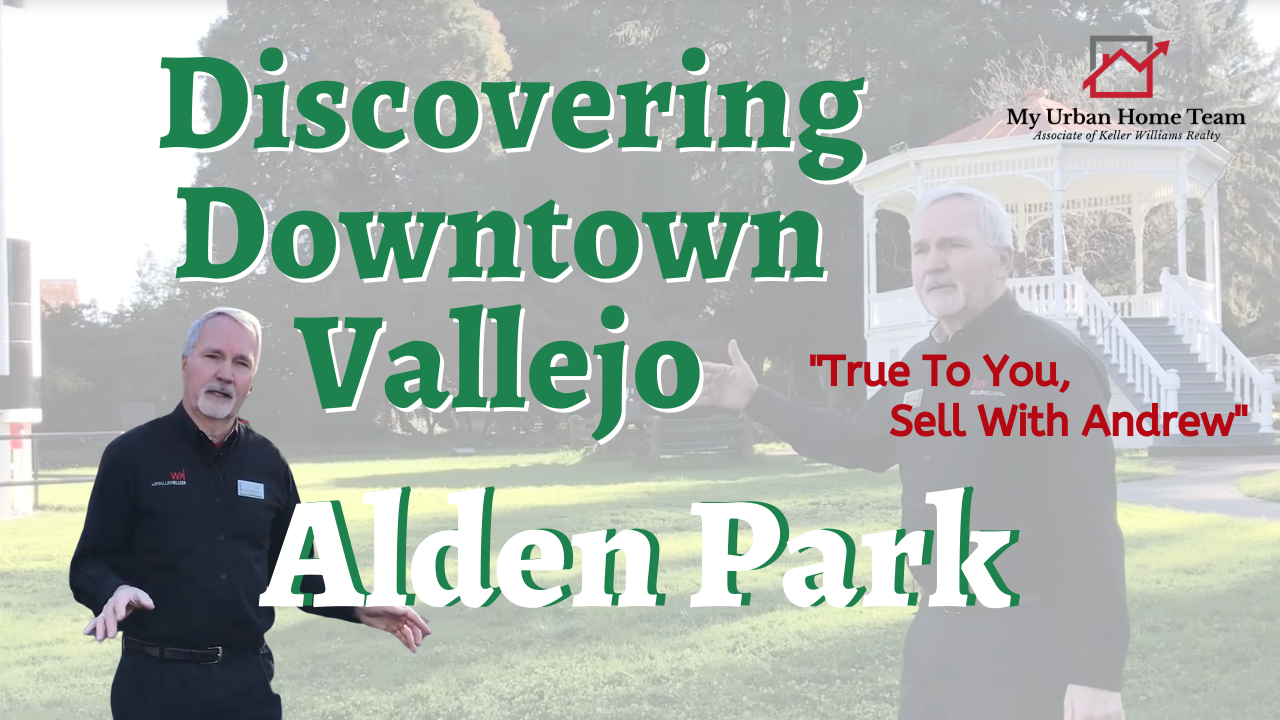 Hello, Again, It's Andrew Urban from My Urban Home Team. I am a local real estate agent that loves his community and helping clients buy and sell residential and investment real estate. And today Vallejo Real Estate has led us to Alden Park on Mare Island in Vallejo and behind me is the commandant's quarters. This was a bustling area of more than 40,000 people who would be working on Mare Island and these shipbuilding areas. You can have a look at a gazebo and all kinds of naval warcraft. There's some torpedoes over there. There's this Polaris missile, this big white Polaris missile, it's the typical nuclear warhead missile that would have been launched from a submarine. And over there is also the Mare Island Naval Museum. And then, of course, over here you see part of the shipbuilding wharf. Back in the day, that would have had cranes running across the top of those gangplanks. So here we are in the middle of Mare Island, a great area for a picnic. I'm sure that various flags are hoisted here regularly when there's some ceremony happening, and I'm looking forward to going to the Museum, so we're going to go there next.
As an agent who's an expert in this local area, Andrew Urban brings a wealth of knowledge and expertise about buying and selling real estate in the San Francisco and East Bay Area. It's not the same everywhere, so you need someone you can trust for up-to-date information. Andrew provides real estate services in Solano County, San Francisco County, Contra Costa County, Alameda County, Santa Clara County, San Mateo County, Marin County, and the surrounding area.
Follow me on all my social media platform @MyUrbanHomeTeam
To Search for Vallejo Homes for Sale Click on this link: https://www.myurbanhometeam.com/listi...
To Find Out What Your Home is Worth Click on this link: https://www.myurbanhometeam.com/sell
Andrew Urban
My Urban Home Team
CalDRE #01752023
(707) 738-7545
MyUrbanHomeTeam.com
Keller Williams Realty
497 Mills Drive
Benicia, CA 94510