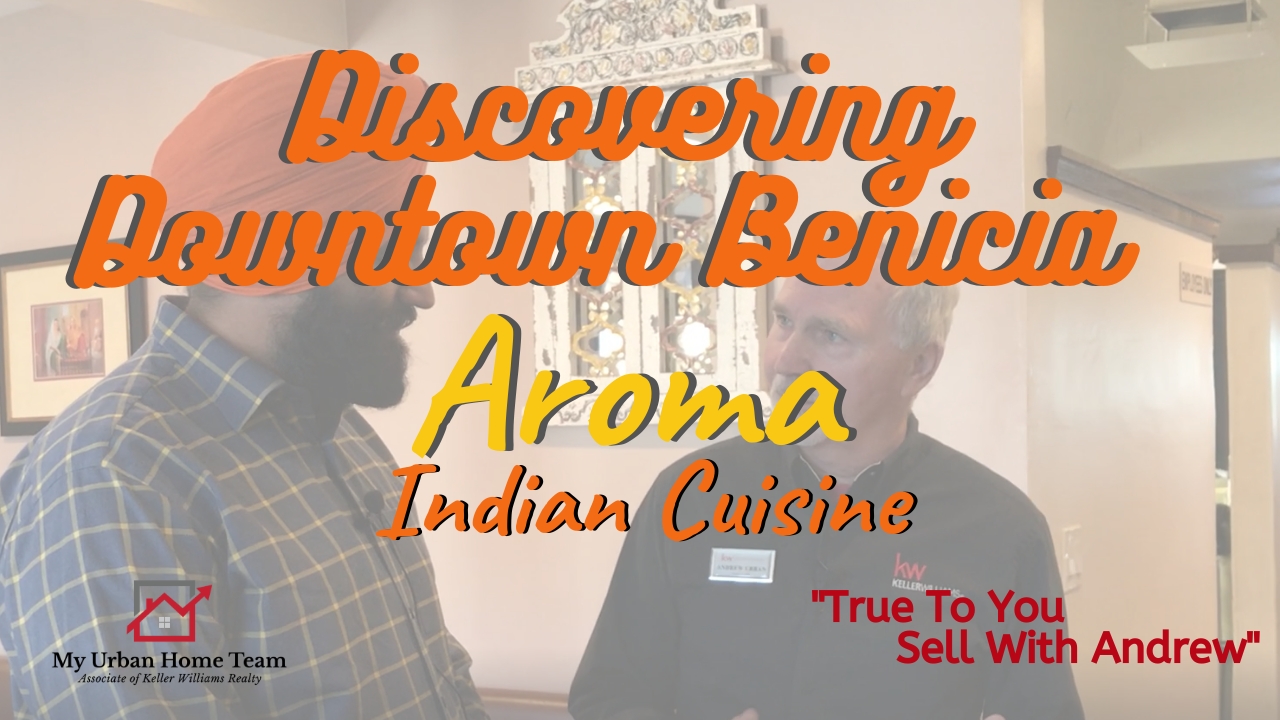 Welcome back to Discovering Downtown Benicia! We are interviewing Jeet at Aroma Indian Cuisine! I'm Andrew Urban from My Urban Home Team, and we're in the top 5% of local realtors helping clients buy and sell residential and investment real estate.
Here on First Street in Benicia, we're at Aroma Indian Cuisine. It is a fabulous, very nice Indian restaurant that has my favorite kind of thing, which is a buffet. So come and have a look.
Jeet: Hello. Welcome to Aroma. We've been here for almost 15 years. Yes. And we are very thankful for the community and everybody been supporting us and we've been trying to provide good quality consistency with everything and good customer service. It's a family-run restaurant. So all of our family works here. We live in Benicia as well. Yes, we have a patio in the back, which is what we are right now. Great for summers and for the winter too. So we have heaters. So right now we are just kind of setting it up for tonight. We have a small party, so you can always reserve this section for small parties or get-togethers, and it's open for just regular dining too. Yeah.
We sell everything. We sell chicken, we sell lamb, we sell seafood. We have a lot of vegetarian choices. And there are quite good choices of gluten-free, vegan, so you can customize any dish you like. So we have a lot of different items you can customize.
Andrew Urban:
Great. Well, thank you very much for welcoming us. If you would like more of this kind of local information, please ... Hello, young man.
Okay, good. So if you would like more local information like this, you can find us on Facebook or Instagram or on YouTube, My Urban Home Team.
As an agent who's an expert in this local area, Andrew Urban brings a wealth of knowledge and expertise about buying and selling real estate in the San Francisco and East Bay Area. It's not the same everywhere, so you need someone you can trust for up-to-date information. Andrew provides real estate services in Solano County, San Francisco County, Contra Costa County, Alameda County, Santa Clara County, San Mateo County, Marin County, and the surrounding area.
Follow me on all my social media platform @MyUrbanHomeTeam
If you would like to see more content like this, you can follow me on Facebook, Instagram, and Youtube. My Urban Home Team.
Andrew Urban
True To You, Sell With Andrew
707.738.7545
You may enjoy my other blogs below: